Turkish Minister for EU affairs meets EU ambassadors to discuss Gezi events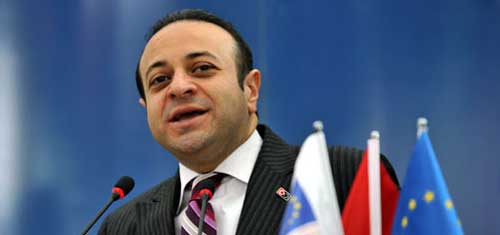 EU Affairs Minister and Chief Negotiator Egemen Bağış hosted a lunch meeting for the ambassadors of EU states on Tuesday at the EU Affairs Ministry building in Ankara during which he briefed the ambassadors on the Gezi Park protests that have been going on in Turkey for more than three weeks.
"Although we did not approve of the manner in which your countries handled similar events to those now occurring in Turkey, we can now say that security forces can overstep their authority in any country. But Turkey is a state of law, just as the states you represent, and it is so important in a state of law to investigate the wrongdoing of the authorities, to make inquiries and to punish when necessary," Bağış said during the meeting.
You can follow any responses to this entry through the
RSS 2.0
feed.
Both comments and pings are currently closed.
//php comments_template(); ?>