France to send troops to Central African Republic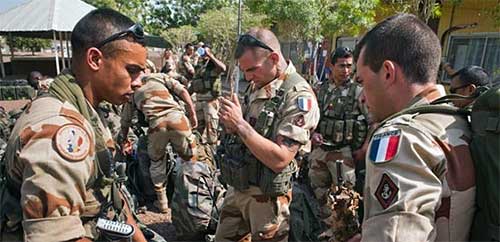 France said Tuesday it would send hundreds of extra troops to the strife-torn Central African Republic after the UN warned the country was descending into "complete chaos".
Calls were growing for an international reaction to the violence in CAR amid mounting warnings that the mineral-rich but desperately poor nation was on the verge of genocide and faced a "human catastrophe of epic proportions."
France has proposed a UN Security Council resolution that would authorise international troops to use force in its former colony and on Tuesday Defence Minister Jean-Yves Le Drian said Paris would send more troops to assist a beleaguered African mission.
You can follow any responses to this entry through the
RSS 2.0
feed.
Both comments and pings are currently closed.
//php comments_template(); ?>