Ukrainian President to attend Vilnius meeting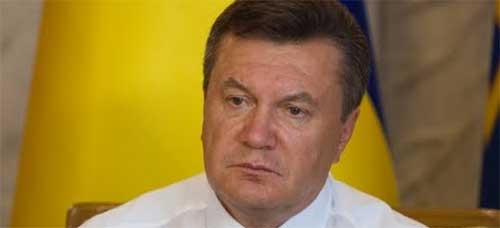 Ukraine said on Tuesday it would not let itself become an East-West 'battleground' and its president declared he would attend an EU summit to explain why Kiev had turned down a landmark trade deal in favor of closer cooperation with Moscow.
President Viktor Yanukovich's government announced last week it had dropped plans to sign a free trade pact with the European Union at Friday's Vilnius summit, stunning EU leaders and igniting pro-Europe rallies in the former Soviet republic.
"We absolutely do not want to be a battleground between the EU and Russia, a field of confrontation," Prime Minister Mykola Azarov said. "We want to have good relations with both the EU and Russia."
Yanukovich, who speaks of a "pause" in Kiev's move towards the West, said he would explain Kiev's action to the EU.
"Today my plans have not changed. I have repeatedly said that I am planning to go to Vilnius," he said.
You can follow any responses to this entry through the
RSS 2.0
feed.
Both comments and pings are currently closed.
//php comments_template(); ?>