Tunisian forces clash with militants close to border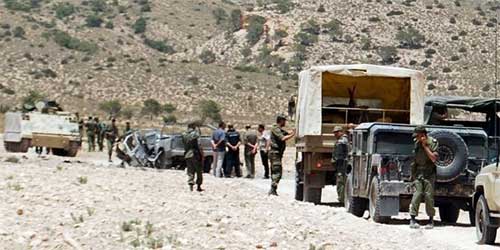 Tunisian police killed an Islamist militant during clashes near the Algerian border, the interior ministry said on Wednesday, after the government raised the security alert level before elections next month.
Since April, thousands of troops have been deployed in Tunisia's mountainous Chaambi region on the border with Algeria, where Islamist fighters – some of them linked to al-Qaeda – have taken refuge .
"Security and army units killed a terrorist and wounded another late on Tuesday in clashes in Kasserine city," Mohamed Ali Aroui, an interior ministry spokesman said.
Aroui said security forces continued to pursue militants in Kasserine but gave no further details.
You can follow any responses to this entry through the
RSS 2.0
feed.
Both comments and pings are currently closed.
//php comments_template(); ?>