Turkey, Pakistan discuss cooperation on fight against terror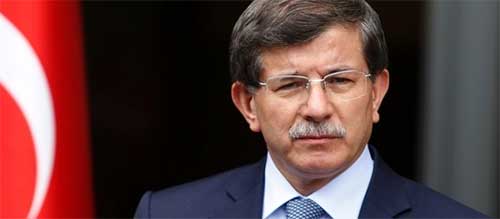 Turkish Prime Minister Ahmet Davutoğlu has said that Turkey and Pakistan will "continue their cooperation and solidarity in the fight against terror and Islamophobia" around the world.
"We have a common position regarding terrorism and all Islamophobic attacks in different parts of the world," Davutoğlu told a joint press conference with his Pakistani counterpart Nawaz Sharif in the Pakistani capital Islamabad.
The remarks came after the fourth meeting of the Turkey-Pakistan High Level Strategic Cooperation Council, co-chaired by Davutoglu and Sharif at the Pakistani Prime Ministerial Residence.
The Turkish prime minister emphasized that it was time for all humanity to work "shoulder to shoulder" against all kinds of racist, xenophobic and Islamophobic tendencies.
For his part, Sharif also said the two countries would together continue to "fight terrorism in all its forms, while also rejecting Islamophobia and attempts to blaspheme against the Holy Prophet Muhammad."
Sharif also said he had informed his Turkish counterpart about Pakistan's willingness to normalize relations with India and find a peaceful resolution in the dispute over Kashmir, which has previously triggered two full-fledged wars between the two countries.
You can follow any responses to this entry through the
RSS 2.0
feed.
Both comments and pings are currently closed.
//php comments_template(); ?>