Niger: Dozens of civilians, soldiers killed by Boko Haram attack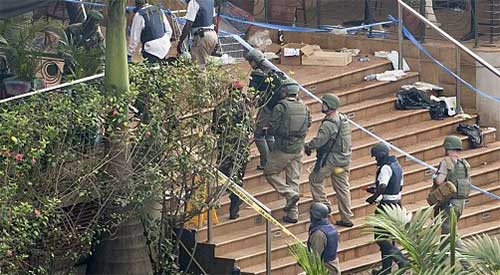 The Niger government said on Tuesday it had lost 46 soldiers and 28 civilians in a Boko Haram attack on a Lake Chad island at the weekend, the country's heaviest losses yet since it joined a regional offensive against the militants.
Interior Minister Hassoumi Massaoudou said "156 terrorists" were also killed in the assault on an army base on the island of Karamga on Saturday.
The Niger authorities declared three days of national mourning from Wednesday.
Speaking on public radio after visiting the island, Massaoudou said 46 troops had died in the dawn attack, nine were injured and 32 were missing, while "28 island residents were murdered".
He said the Niger army had since retaken control of the island.
It is the first official toll given by Niamey after the battle for the island with the Nigeria-based Islamist group. A Chadian security source on Monday said Niger had lost 48 soldiers and another 36 were missing.
You can follow any responses to this entry through the
RSS 2.0
feed.
Both comments and pings are currently closed.
//php comments_template(); ?>