Libya's FM calls for airstrikes against Daesh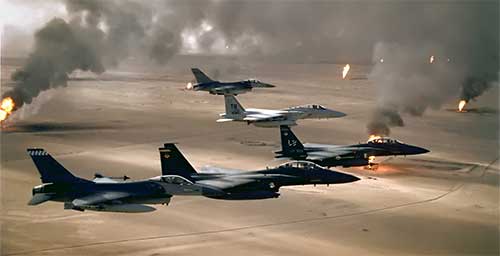 Libya's foreign minister Tuesday renewed a call for the lifting of an arms embargo and for international airstrikes to help tackle ISIS, which threatens to create a "rear base" in the country.
"The situation is extremely serious," Mohammad al-Dayri, foreign minister for Libya's internationally recognized government based in Misrata, said on a visit to Paris. "People are dying, are crucified, are disinterred from their graves, are burned alive. Libyans don't understand why the international community doesn't wake up to these dangers."
Libya has two rival governments and has been torn apart since the international community helped oust Moammar Gadhafi in 2011.
Libya's official government has been based in the east since losing the capital a year ago to Libya Dawn, which set up its own government. Neither administration controls much territory.
Dayri said ISIS was present in the towns of Derna, Benghazi, Sirte and Sabratha. "They have not yet seized oil fields, but we fear they might come to control several wells," he added.
"On Saturday, there was a call from their leaders in Iraq and Syria to reinforce their ranks in Libya. They want to make Libya a rear base."
You can follow any responses to this entry through the
RSS 2.0
feed.
Both comments and pings are currently closed.
//php comments_template(); ?>