Burkina Faso coup general defies deadline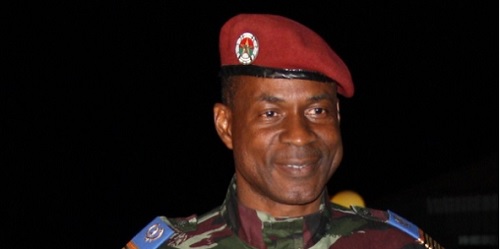 West African leaders were flying to Burkina Faso on Tuesday night to try to resolve the country's political crisis following a coup last week.
There was a tense stand-off in the capital after the coup leader refused to heed a deadline for his men to return to barracks even after troops opposing the takeover poured into the capital.
General Gilbert Diendere, the coup leader, instead said he would hand over power when requested by West African leaders of the regional body Ecowas who met in Nigeria.
A communique issued from Diendere's office late on Tuesday said that the heads of states of Senegal, Togo, Benin and Nigeria are expected in Ouagadougou after the meeting in the Nigerian capital, Abuja. Ecowas commission chair Kadre Desire Ouedraogo and United Nations representative Mohamed Ibn Chambas will travel with them, the communique said.
Soldiers from all over this West African nation arrived in Ouagadougou, in a show of force to convince the troops backing the coup to lay down their arms. Residents cheered the troops' arrival early Tuesday before they were asked to return to their homes.
As the deadline set by the military for the presidential guard, which mounted the coup last week, to return to their barracks by 10:00 (10:00 GMT) passed, the streets were deserted with fearful residents staying home.
You can follow any responses to this entry through the
RSS 2.0
feed.
Both comments and pings are currently closed.
//php comments_template(); ?>