Libyan descent into chaos fear its neighbors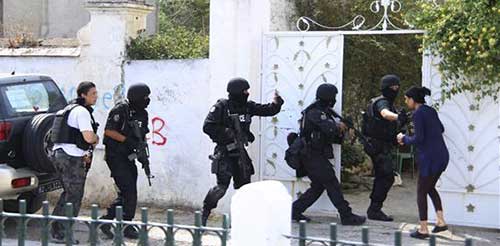 Alger – voisins d'Afrique du Nord de la Libye, de peur de descendre davantage dans le chaos du pays, prévoient une réunion d'urgence pour coordonner les contrôles aux frontières et tasser les troubles qu'ils craignent va se répandre.
Un haut diplomate algérien, Abdelkader Messahel, a appelé dimanche pour la réunion en Tunisie. Il a dit la Libye devrait installer son gouvernement nouvellement proposé rapidement
"et rétablir l'ordre dans ce pays." Le gouvernement libyen de 18 membres doit encore être approuvé par le Parlement, qui a rejeté une proposition précédente.
Tunisie, le seul pays à émerger des soulèvements du printemps arabe avec une démocratie, a subi plusieurs attaques de la part des extrémistes État islamique formés en Libye, et les fonctionnaires il craindre une contagion de l'instabilité de la Libye.
L'Algérie a également livré des batailles en cours avec les extrémistes islamiques, et les deux pays craindre une intervention militaire occidentale ne fera qu'exacerber le problème.
You can follow any responses to this entry through the
RSS 2.0
feed.
Both comments and pings are currently closed.
//php comments_template(); ?>