Tunisia: 3 dead in operation against extremists near Algerian border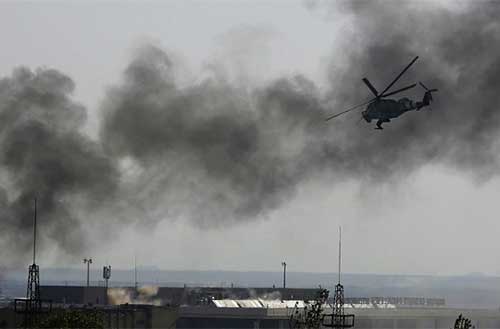 unisian authorities say three people have been killed in a clash near the Algerian border between security forces and extremists suspected of plotting an attack.
A 16-year-old civilian boy was killed by the extremists, and two suspected jihadis were killed by police and army forces in the "preventive" operation in the Kasserine region, according to Interior Ministry spokesperson Yasser Mosbah. He didn't elaborate on the alleged attack plot.
Radio Mosaique reported that one of the killed extremists was involved in a recent attack on soldiers claimed by al-Qaeda's North Africa branch.
The Kasserine region was also hit Wednesday by a road collision. The Interior Ministry said at least 14 people were killed and 15 cars caught fire after a truck crashed into a public bus near an open-air market.
You can follow any responses to this entry through the
RSS 2.0
feed.
Both comments and pings are currently closed.
//php comments_template(); ?>