Algeria strongly condemns terrorist attack in Sadr City, Baghdad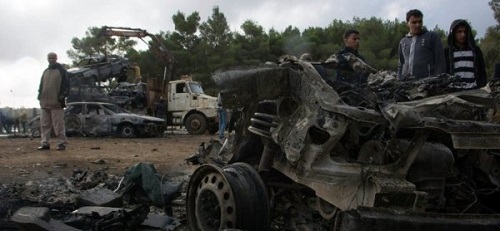 Algeria has strongly condemned, through the spokesman of the ministry of Foreign Affairs, Abdelaziz Benali Cherif, the terrorist attacks in Iraq, including that perpetrated Monday morning in Sadr City, a district in the northeast of the capital, Baghdad.
"We condemn in the strongest terms the frequent terrorist attacks in Iraq and the escalation of bloody attacks that often target innocents people, like that committed Monday morning in Sadr City, in the east of Baghdad, and which left many casualties," the spokesman of the ministry of Foreign Affairs said.
"Proliferation of terrorism in Iraq and the neighbouring countries requires the mobilization of all necessary means, and the combination of efforts at both regional and international levels to address the situation and overcome the threats.
"We expressed our solidarity with our sister country, Iraq, both government and people, and reiterate our rejection of terrorism under all its forms."
You can follow any responses to this entry through the
RSS 2.0
feed.
Both comments and pings are currently closed.
//php comments_template(); ?>