Algeria reiterates strong commitment to political solution in Libya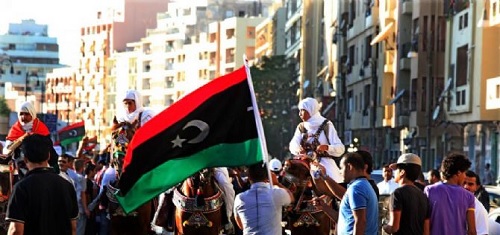 Prime Minister Abdelmalek Sellal on Friday in Brazzaville, Republic of Congo's capital, reiterated "Algeria's strong commitment" to a political solution in Libya, without any foreign interference.
"Algeria, which has been equidistant from the different Libyan parties since the outbreak of the conflict, reiterates its strong commitment to a political solution within the framework of an
inter-Libyan dialogue and national reconciliation, without any foreign interference," Sellal said in an opening address at a meeting of the African Union High-Level Committee on Libya, bringing together, in Brazzaville, the country's neighbours.
"Algeria urges our brother Libyan people to unite against terrorism and organized crime and to wage the only true battle, namely peace and stability," Sellal, who represents President of the Republic Abdelaziz Bouteflika, said at the summit.
"This is the message expressed by Algeria over the past few weeks, during visits made to Algiers by (Libyan key figures like), the head of the Chamber of Representatives, Aguila Salah, Marshal Khalifa Haftar, the chairman of the Government of National Accord's Presidential Council, Faiz Serradj, the president of the High Council of State, Abderrahmane Sweihli, MPs from the Chamber of Representatives, the latter's committee heads, chairmen of municipal councils, political leaders and personalities."
You can follow any responses to this entry through the
RSS 2.0
feed.
Both comments and pings are currently closed.
//php comments_template(); ?>