Iraqi PM says govt forces now in control of all "disputed" areas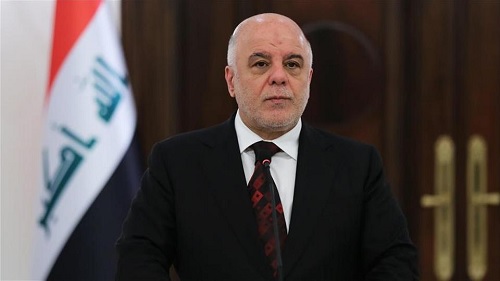 Iraqi Prime Minister Haider al-Abadi has announced that federal forces now control all parts of country "disputed" between Baghdad, Erbil and also accused certain KRG-linked media outlets of "openly inciting violence against federal forces."
At a press conference held in the capital, al-Abadi also accused certain KRG-linked media outlets – which he did not identify by name – of "openly inciting violence against federal forces."
"Such incitement by Kurdish channels is unacceptable," the prime minister asserted.
Abadi speaking to reporters added that the Iraqi government is also planning to start paying the salaries of Kurdish Peshmerga fighters and civil servants working for the Kurdish Regional Government (KRG).
The semi-autonomous KRG has been struggling to pay the Peshmerga and its employees since 2014, after Baghdad stopped payments to it because of a dispute about oil-sharing revenue.
"We will soon be able to pay all the salaries of the Peshmerga and the employees of the region," Abadi told reporters.
You can follow any responses to this entry through the
RSS 2.0
feed.
Both comments and pings are currently closed.
//php comments_template(); ?>