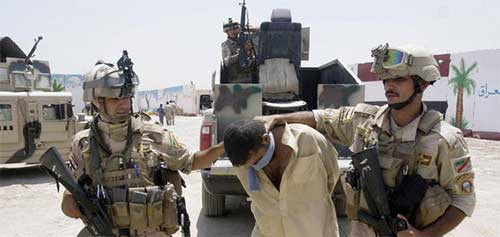 The Iraqi Defense Ministry announced on Sunday that its troops captured three Islamic State militants, including the group's cook, in Mosul city.
"Military intelligence forces carried out a specific operation in Hamam al-Alil district in Mosul, managing to arrest three militants belonging to Islamic State group," Sputnik quoted the Iraqi Security Media Center as saying.
"One of those arrested was working as a chef for the terrorist group's commanders," the center added.
Iraq declared victory over Islamic State in December with the help of a US-led alliance, having retaken all the territory captured by the extremists in 2014 and 2015.
IS declared a self-styled "caliphate" in a third of Iraq and neighboring Syria in 2014. A government campaign, backed by a U.S.-led international coalition and paramilitary forces, was launched in 2016 to retake IS-held regions, managing to retake all havens, most notably the city of Mosul, the group's previously proclaimed capital.