NATO says Russia still has troops in Ukraine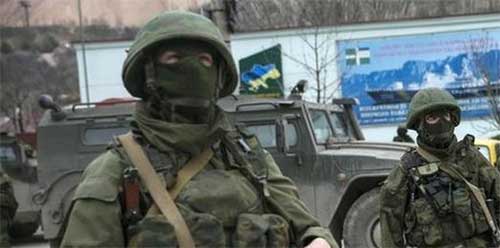 Russia still has troops in eastern Ukraine and retains a very capable force on the border despite a partial withdrawal, NATO's military commander said on Friday.
"We've seen a pretty good withdrawal of the Russian forces from inside Ukraine but, make no mistake, there remain Russian forces inside eastern Ukraine," US Air Force Gen. Philip Breedlove told reporters at NATO's military headquarters near Mons in Belgium.
Some Russian troops stationed near the Ukraine border had left and others appeared to be preparing to leave.
"But the force that remains and shows no indications of leaving is still a very, very capable force," he said.
He spoke before Sunday's parliamentary election in Ukraine in which President Petro Poroshenko seeks a mandate to press ahead with his plan to end a separatist conflict and pursue integration with mainstream Europe.
NATO Secretary-General Jens Stoltenberg, making his first visit to NATO's military headquarters since he took over at the start of this month, said Russia remained in violation of international law in Ukraine.
"They are still violating the sovereignty and the territorial integrity of Ukraine by having Russian forces in Ukraine," the former Norwegian prime minister told reporters while visiting the NATO operations center that monitors crises in Ukraine and elsewhere.
You can follow any responses to this entry through the
RSS 2.0
feed.
Both comments and pings are currently closed.
//php comments_template(); ?>