Turkish President delays Africa tour to attend Saudi King funeral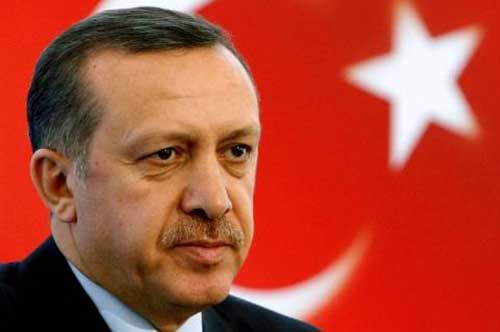 Foreign leaders gathered in a cavernous mosque in the Saudi Arabian capital on Jan. 23 for the funeral of King Abdullah.
Turkish President Recep Tayyip Erdoğan, Pakistani Prime Minister Nawaz Sharif and the leaders of Sudan and Ethiopia joined Gulf rulers for the funeral prayer at Riyadh's Imam Turki bin Abdullah mosque.
Erdoğan said he has postponed his planned trip to Somalia to attend the funeral of Saudi Arabia's King Abdullah, a day after a bomb targeted a Turkish delegation in the capital Mogadishu.
"We've decided to go [to Riyadh] and are heading there now. But we are also going to continue our programme and go to Djibouti and Somalia," Erdoğan told reporters in comments broadcast live by state television TRT.
Erdoğan said he will travel to Djibouti after the funeral, and sources in his office said the Turkish leader is expected to go to Somalia on Jan. 25.
"It's just a postponement. He will be coming to Somalia after the funeral but we don't know the exact date or the time," Daud Aweis, spokesman for the Somali presidency, told Reuters.
A suicide bomber on Thursday rammed a car laden with explosives into the gate of a Mogadishu hotel where Turkish and Somali delegates were meeting, killing two security guards.
The foreign leaders prayed alongside Abdullah's successor and half-brother, King Salman.
Television pictures showed Abdullah's covered body borne on a simple litter carried by members of the royal family wearing traditional red-and-white checked shemagh headgear, following prayers.
Prince Miteb bin Abdullah, the National Guard minister and a son of the late king, was among the litter-bearers.
The body was quickly moved to nearby El-Ud public cemetery.
In keeping with the kingdom's strict Muslim traditions, he was to be buried in an unmarked grave as was his predecessor King Fahd, who died in 2005.
You can follow any responses to this entry through the
RSS 2.0
feed.
Both comments and pings are currently closed.
//php comments_template(); ?>