Turkey pledges not to take part in armed clashes in Mosul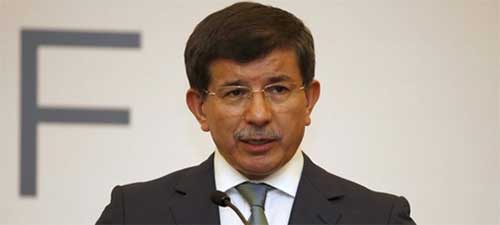 "Turkey won't be a part of an armed clash in Iraq or Syria. We can supply aid to Mosul, but we won't be involved in a direct clash," Davutoğlu said in his remarks to reporters en route to New York. However, he added that if there were to be a direct attack against Turkey, it would retaliate, according to reports from several pro-government dailies on Thursday.
The prime minister said Turkey has four core principles regarding Iraq: supporting the central government, placing importance on the stability of northern Iraq, supporting the autonomous region regarding the security of the Turkmen community there and conducting policy that prevents a Sunni-Shiite clash in Mosul.
Earlier this week, Davutoğlu said that no new program is on Turkey's agenda with respect to the Mosul campaign but that Turkey is ready to consider what contributions it can provide if requested.
An Iraqi and Kurdish military force of 20,000 to 25,000 troops is being prepared to recapture Mosul from ISIL, most likely between April and May, US officials said last week. It is believed that Mosul is currently being held by 1,000 to 2,000 ISIL fighters.
In a joint press conference with his Iraqi counterpart in Baghdad on Wednesday, Defense Minister İsmet Yılmaz said Turkey will support Iraq in the joint operation to retake Mosul.
"We are on the side of Iraq in an operation targeting [the recapture of] Mosul. We are ready to provide any kind of intelligence and logistical support to Iraq in its fight against terrorism," he said.
You can follow any responses to this entry through the
RSS 2.0
feed.
Both comments and pings are currently closed.
//php comments_template(); ?>