Poroshenko claims army retakes most of Donbass region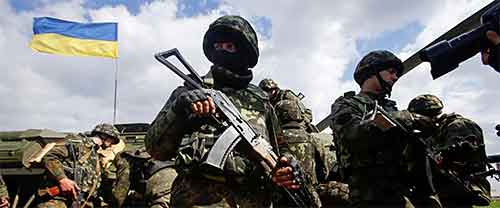 Ukrainian President Petro Poroshenko has claimed that "70 percent" of the country's Donbass region has been retaken from pro-Russian separatists.
Speaking on Monday during a meeting of military commanders in Ukraine's National University of Defense, Poroshenko said more than 100 residential areas had been retaken in more than 40 operations between 5 and 23 August last year.
The president said that the Ukrainian army had gained experience during the fighting, claiming that government forces are among the five strongest armies in Europe.
Despite a ceasefire, tensions remain high in the port city of Mariupol and around Donetsk airport.
A previous Minsk ceasefire, which was agreed on Sep. 5, collapsed; a second ceasefire agreement came after a meeting between the leaders of Russia, Ukraine, France and Germany on Feb. 15.
Ukrainian and European leaders have accused Russia of supporting the conflict by providing arms and ammunition to the separatists, while Russia says the U.S. and EU have deliberately destabilized Ukraineto expand the West's military presence in Eastern Europe through NATO.
More than 6,000 people have lost their lives in the conflict between Ukrainian forces and pro-Russian separatists since last April, according to the UN.
You can follow any responses to this entry through the
RSS 2.0
feed.
Both comments and pings are currently closed.
//php comments_template(); ?>