Mali President calls for urgent signing of Algiers Agreement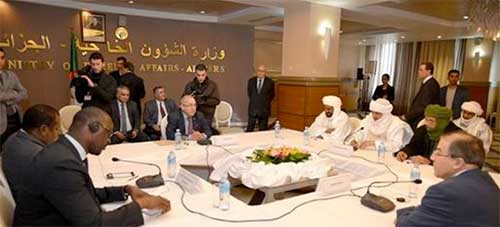 Malian President Ibrahim Boubacar Keita called those who have not yet signed March 1st's Peace and Reconciliation Agreement of Algiers to do so or "straight out" sign it "as soon as possible" for the establishment of lasting peace in Mali.
"We hope that our brothers will understand that there is a stage of trust to be recreated between us and that the later we go, and the more prejudice there will be. And that is not good for either of us," said the Malian President at the Bamako airport upon his return from his visit to Algeria on 22-24 March.
"And it is the populations that will suffer once again and among the populations, the most vulnerable ones, women and children," he added.
The Malian parties to the dialogue for the settlement of the crisis in the Northern Mali signed, on 1st March 2015 in Algiers, a peace and reconciliation agreement under the supervision of the international mediation, led by Algeria, as a leader.
You can follow any responses to this entry through the
RSS 2.0
feed.
Both comments and pings are currently closed.
//php comments_template(); ?>