Pro-govt militia withdraws from flashpoint Mali town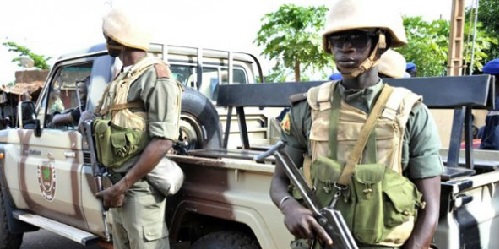 Militia vows to withdraw from town of Anefif, urges all parties involved in country's conflict to respect June 20 peace deal.
A pro-government militia has vowed to withdraw from a strategic town in Mali's volatile northeast, urging all parties involved in the country's conflict to respect the terms of a June 20 peace deal.
Fahad Ag Almahmoud, secretary-general of armed Tuareg group Imghad and its allies (GATIA), told a local radio station Tuesday that his forces had agreed to withdraw from the town of Anefif, located in northeastern Mali's Kidal region.
"The international community must answer the question as to who will occupy Anefif after the withdrawal of the Platform," Almahmoud said.
"Our withdrawal from Anefif is the first step towards implementation of the agreement," he added.
His comments came after Mali's Coordination of Azawad Movements (CMA) suspended its participation in a committee tasked with monitoring the implementation of the June 20 peace deal between it and the pro-government militia.
The Algeria-led monitoring committee was established in June to oversee implementation of the agreement, which was signed by the Malian government May 15 and then by rebel groups June 20.
On Aug. 15, Anefif reportedly fell to the pro-government GATIA militia — the first time since mid-2014 that the CMA lost control of a town in the Kidal region.
You can follow any responses to this entry through the
RSS 2.0
feed.
Both comments and pings are currently closed.
//php comments_template(); ?>