French PM visits Algeria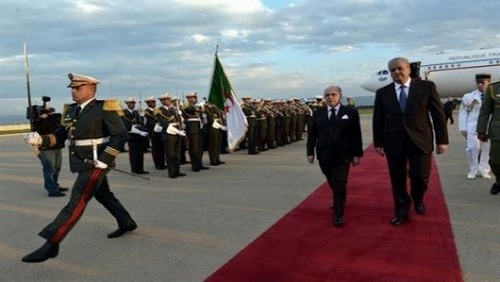 French Prime Minister Bernard Cazeneuve started Wednesday, a two-day working visit to Algeria, which is part of the regular consultations between the two countries.
Upon his arrival at Houari Boumediene International Airport, Cazeneuve was welcomed by Prime Minister Abdelmalek Sellal and members of the government.
During this visit, Sellal and Cazeneuve will examine the bilateral cooperation which witnessed significant progress in various socio-economic fields, as well as the means and ways likely to further strengthen it. They will also exchange views on regional and international issues of common interest.
It is the third visit of a French prime minister to Algeria, under President François Holland's mandate.
These visits allowed the High Level Intergovernmental Committee, set up by the two presidents, Abdelaziz Bouteflika and his French counterpart Francois Holland, to develop and improve relations between the two countries.
You can follow any responses to this entry through the
RSS 2.0
feed.
Both comments and pings are currently closed.
//php comments_template(); ?>