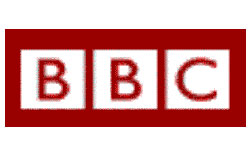 TEHRAN (FNA)- Iran accused the BBC of plotting to recruit spies and stir a new revolution by launching a Persian-language satellite channel.
BBC Persian, which will go on air next week, will be used by British intelligence for "espionage and psychological warfare", according to Iranian officials.
The channel, which has a £15 million budget and 140 staff, will broadcast news and features in Persian into Iran to anyone with a satellite dish.
Tehran described the new channel as "suspicious and illegal" and "working against the interests of the Islamic republic". Viewers were warned to avoid the "lie-spreading" network.
The BBC has a long-running Persian radio service and a Persian website, but the satellite channel will reach a far wider audience.
While the BBC is well known, many Iranians have a deep-seated suspicion of British conspiracies stemming from repeated intervention in the country over more than a century.
The BBC's new channel has been unable to open a Bureau inside Iran and correspondents will instead be based in neighboring countries.
However Behrouz Afagh, the corporation's head of Asian coverage, claimed that the channel would not be biased and the same editorial guidelines as the World Service would apply. Programs will feature news, cooking, cinema and aspects of Iranian culture and "showcase the best of Iran".
The service will also be aimed at Persian speakers in Afghanistan and Tajikistan and follows the launch of BBC Arabic last year.