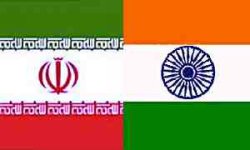 TEHRAN (FNA)- Iran has decided to pay India in euros instead of US dollars for the tea it imports from this country, Tea Board of India chief Basudeb Banerjee said after returning from a three-day visit to Iran.
India exports 11-12 million kg of tea to Iran every year at an average price of Rs.107 ($2.22 or 1.64 euro) per kg. Its total 189 mln kg tea export in 2007-08 was worth Rs.18.89 billion (Rs.1,889 crore or $381 million/ 289 million euro).
"In Tehran we met officials of Asian Clearing Union (ACU) headquartered there where it was decided that due to payment related problems, Iranian importers would start dealing in euro from Jan 15," Banerjee told IANS.
ACU has been promoted by the UN with the central banks of Iran, India, Bangladesh, Bhutan, Nepal, Pakistan and Sri Lanka as its members.
The delegation was headed by additional secretary in commerce ministry T.K. Chowdhury. Banerjee and representatives of tea producing companies like McLeod Russel and Rossell Tea and also exporters like Shah Brothers Ltd were in the delegation.
"The three-day meeting in Iran (staring from Jan 3) was very successful. We have discussed all the major issues with the deputy ministers there," Banerjee said.
The delegation discussed the registration charge of $7,000 imposed by the Iranian government in 2007 on exporters under the local Good Manufacturing Practices Act.
"The registration charge will remain but earlier there was delay in the process of trading even after paying that charge. Now they have said they will expedite the process," Banerjee said.
Indian exporters considered this charge high and unnecessary as they were already following recognized manufacturing standards like Hazard Analysis and Critical Control Point (HACCP). HACCP is used in the food industry to identify potential food safety hazards.
Earlier, consignments were not cleared from the port despite paying charges, which resulted in demurrage charges imposed on exporters by port authorities.