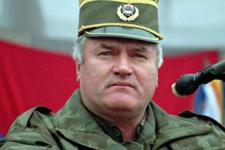 The United States has for the first time acknowledged Serbia's efforts to arrest the remaining two war crime fugitives, Ratko Mladic and Goran Hadzic, and hand them over to the United Nations court in The Hague, said Rasim Ljajic, Serbia's point man for cooperation with the Tribunal.
After meeting the U.S. Ambassador for war crimes issues Clint Williamson at the National Prayer Breakfast in Washington earlier this week, Ljajic said he believed Serbia had 'absolute support' for its efforts.
"The ambassador mentioned several times an absolutely different political climate and the Serbian government's political readiness to fulfil the rest of its international obligations, and that there was no need to present any special evidence to convince him that Serbia is really doing its best to extradite remaining the two indictees to the Tribunal," he said.
Bosnian Serb army commander Ratko Mladic, indicted on two counts of genocide for the 1992-95 war, and Croatian Serb wartime leader Goran Hadzic are still at large.
The British ambassador in Belgrade, Steven Wordsworth, also said that Serbia was showing great firmness and clear political will to arrest the two.
"It is the last issue that has to be solved, I hope in the next few months… Now, some more detective work is necessary but also some luck," B92 radio quoted Wordsworth as saying.
The extradition of all war crimes indictees to the Hague court is one of the key conditions for Serbia to advance towards joining the European Union. The Netherlands, the country that hosts the tribunal, is blocking further steps by the Balkan state towards membership in the bloc unless all fugitives have been extradited.
Ljajic said such an attitude was counterproductive and it was provoking an anti-European atmosphere in Serbia.
"For the first time we have again an increased number of those who are against our cooperation with the Tribunal," he said.