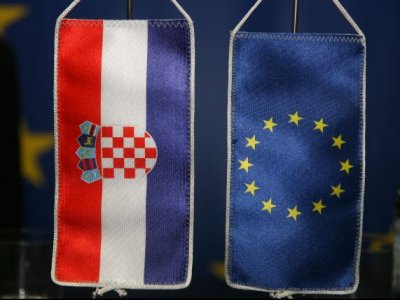 The European Commission applauded Tuesday's meeting between Croatian and Slovene prime ministers Ivo Sanader and Borut Pahor, saying it was a "positive step", but stressed it could notcomment on the meeting's outcome because it did not have the details available.
Wishes for an agreement
A source from the European Commission confirmed that the EC wanted Croatia and Slovenia to reach an agreement so Croatia's accession talks could continue, but that it did not want to get involved in the border dispute which it considers to be a bilateral issue, which does not belong at the negotiating table.
The two prime ministers met in Slovenia's Mokrice for the first time since Pahor took up office last November. At the meeting, the two countries' stances about unresolved issues did not draw any closer, but the prime ministers did agree on further contacts.