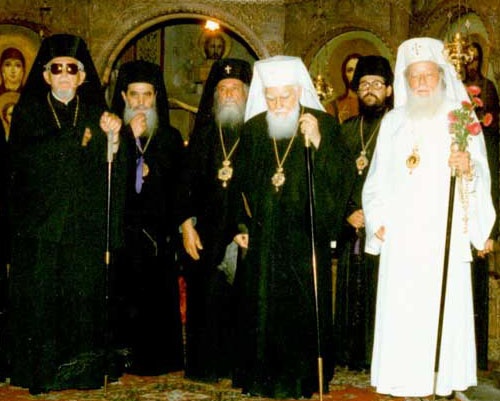 Representatives of 12 Bulgarian Orthodox Churches have supported the Patriarch Maxim, calling on the Bulgarian government to stand united with the Church in appealing against a recent decision made by the European Court of Human Rights.
The court gave its backing to the Inokentii synod in their bid for independence and ruled that Bulgaria had violated the right to religious freedom and that the Bulgarian Government had intervened disproportionately by appointing patriarch Maxim as the ruler of the Bulgarian Orthodox Church.
A communiqué of the meeting recommends for the appeal to be launched before the Grand Chamber of the Human Rights Court in Strasbourg. The document points out that Orthodox Churches voice readiness to provide Bulgarian leaders with the necessary help in terms of advice and information, and help them in a dialogue with the Council of Europe and the Human Rights Court.
The unity of the Bulgarian Orthodox Church and the legitimacy of the Holy Synod and of Patriarch Maxim are unquestionable from the point of view of canonical law and Ecumenical Orthodoxy, the document further stated, cited by Bulgarian National Radio.