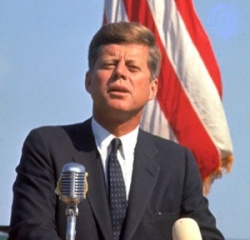 Bulgaria marks Sunday the annual World Consumer Rights Day, as a sign of celebration and solidarity with the international consumer movement.
World Consumer Rights Day was first observed on 15 March 1983, and has since become an important occasion for mobilizing citizen action.
World Consumer Rights Day has its origins in former US President John F. Kennedy's declaration of four basic consumer rights: the right to safety, the right to be informed, the right to choose, the right to be heard.
"Consumers by definition, include us all," Kennedy said in his 15 March 1962 declaration to the US Congress. "They are the largest economic group, affecting and affected by almost every public and private economic decision. Yet they are the only important group… whose views are often not heard."
On April 8 1985, the United Nations' General Assembly adopted the UN Guidelines for Consumer Protection, and approved the idea to declare March 15 World Consumer Rights Day.
World Consumer Rights Day depends on local initiatives, planned and carried out by consumer organizations. Initiatives take the shape of special campaigns, press conferences, public exhibitions, workshops, street events or new publications, to name only a few possibilities.
In Bulgaria World Consumer Rights Day is celebrated since 1991. The Commissioner for Consumer Protection at the European Commission is the Bulgarian representative, Meglena Kuneva.