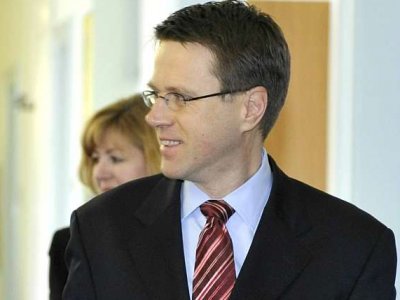 The intergovernmental conference on Croatian EU accession needs to be postponed for the same reason, Zbogar believes.
Slovene Foreign Affairs Minister Samuel Zbogar said on Monday in Brussels that he does not expect an agreement to be achieved soon on mediation models for solving the outstanding Slovene-Croatian border dispute and the continuation of Croatian accession talks. He believes that this is why the intergovernmental conference on Croatian European Union accession needs to be postponed, which was announced for the end of this month.
– Croatia will not be on the agenda today as EU foreign affairs ministers meet, but I will talk to several ministers on the margin of the meeting: clarify where we are in mediation talks and state arguments that accession conference which is to be held at the end of this month is not appropriate, because it is clear that there will be no agreement on the mediation process – Zbogar said before the meeting of ministers.
When asked by a reporter if he was meeting with EU commissionaire for expansion Olli Rehn on Monday and Croatian Foreign Minister Gordan Jandrokovic, Zbogar said:
– I don`t think we will meet today – Zbogar said, adding that the meeting was possible on Tuesday or the next days.
When asked if agreement on the framework of the mediation process was possible before the local elections in Croatia. Zbogar replied that local elections were not a topic of the conversation on mediation. The important thing is who has what sort of a term in talks on models and we expect that the Croatian position will be more flexible regarding the final result of the mediation talks.