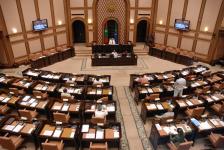 A parliamentary body in the Maldives, consisted of top officials, will investigate allegations that the government received a $2 million bribe to recognise Kosovo's independence.
The National Security Committee of the parliament will look to see if there is any truth these allegations, which were first raised by the opposition Islamic Democratic Party, IDP.
The committee, which includes the speaker of the parliament, or Majlis, Mohamed Shihab, will oversee the investigations.
The decision to investigate the claims came after a delegation from Serbia, led by Srdja Popovic of the Centre for Applied Nonviolent Action and Strategies, CANVAS, had lobbied both the country's President Mohamed Nasheed and opposition groups to bring about a cancellation of the recognition of Kosovo. Nasheed was the first to initiate investigations into the matter, a Balkan Insight investigation revealed.
Popovic, a former student leader and former official in Serbia's government, has confirmed that he spoke to Maldives authorities regarding Kosovo's recognition.
"If bringing up facts in favour of the country you love is called lobbying, then I admit that I have lobbied," Popovic told the Serbian daily "Politika".
Allegations of bribery are firmly denied by Kosovo and Maldivian authorities. Behgjet Pacolli, a Kosovar businessman who allegedly gave the bribe, has denied all allegations.
"This is speculation made up by the Serbian government," Pacolli told Balkan Insight.
The Maldives Foreign Minister, Ahmed Shaheed, who was on top of the recognition process, has also rejected the allegations of bribe-taking.
In an interview given to Miadhu.com, Shaheed said the government believed that it was essential for a 100 per cent Islamic country like the Maldives to recognise the independence of Kosovo.
"We held discussions with neighbouring countries, with European countries, with Islamic countries as well as with the US on the issue… and had discussions with Kosovo opposition parties as well as the Kosovo government," Shaheed said.
Kosovo declared independence from Serbia on February 17, 2008 and so far has been recognised by most of EU and NATO member countries. Serbia, with its traditional ally Russia, are strongly opposed to Kosovo's independence, and are trying to prevent further countries from recognising the country, thus preventing Kosovo from joining international bodies such as the UN.
The Maldives, which became the 54th country to recognise Kosovo, is made up of a chain of nearly 1,200 islands, most of them uninhabited, which lie off the Indian sub-continent.