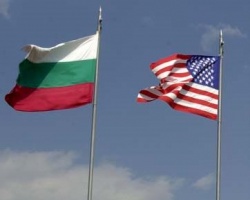 Bulgarian and the United States mark Tuesday the fiftieth anniversary of unbroken diplomatic relations.
Diplomatic relations between Bulgaria and the US were established back in 1901 with an exchange of legacies. On September 19, 1903, the accreditation letters of the first American diplomat, John Jackson, were accepted.
For the first time, diplomatic relations were broken on December 12, 1941, after the official entrance of the US into World War II, where Bulgaria was Germany's ally. Relations were restored October 1, 1947 only to be broken three years later on February 20, 1950.
March 24, 1959 marks the establishment of continuous and stable diplomatic relation between both countries.
The first embassies were created on November 29, 1966. Bilateral relations between the two nations improved dramatically after the fall of communism.