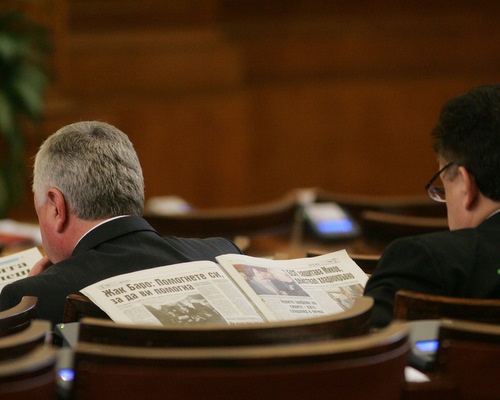 Bulgaria's parliament drastically reduced the number of prisoners to be pardoned under the amnesty act, which was approved at second reading on Thursday.
The amnesty will apply to people, who were sent behind bars prior to July 1, 2008 on charges of criminal negligence. It will not be valid for criminals, who were drunk when committing the crime, caused death or heavy injury.
The adopted changes to the bill, moved to parliament by a team from the Justice Ministry, left its head, Minister Miglena Tacheva, truly disappointed.
"The Amnesty Law, as approved by the parliament, will pardon no more than 160 prisoners," she commented.
The project for the new act, which aimed at alleviating the blocked up judicial system, envisaged that the amnesty would affect three groups of people, who should serve jail sentences.
The first group was to include individuals, who have committed crimes punishable by 3 to 5 years behind bars or requiring even lighter sentences. The second group would have involved those, who have already served 15 or more years of their sentences. Their remaining jail time was to be reduced by five years. The third group included inmates, who have served 10 to 15 years – their remaining sentence would be reduced by 2 years.
The amnesty law will come into force forty days after its promulgation.