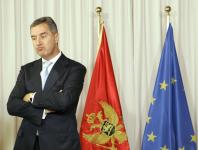 Montenegro Prime Minister Milo Djukanovic has said that relations between Serbia and Montenegro are not satisfactory, but that there is scope for improving them.
He told B92 he was ready to work on establishing a quality relationship, provided Belgrade displayed the same willingness.
Djukanovic said cooperation between Serbia and Montenegro was considerably below realistic capacities, assessing that the deterioration in relations had come during the mandate of former Serbian Prime Minister Vojislav Kostunica over two key issues: "Montenegrin independence and the recognition of Kosovo." 
"I hope that we can get over this. On our side there's a willingness to intensify. We want to be a responsible subject in the region, we've taken the initiative with all the states of the former Yugoslavia, and we believe that our responsibility is stronger still when it comes to Serbia, precisely because of that long and rich history and the circumstances of tradition, and we're very willing to work on establishing quality and in-depth inter-state relations," the prime minister said.
Djukanovic's Coalition for a European Montenegro won an absolute majority in Sunday`s early parliamentary elections, taking 48 of the 81 seats up for grabs.
Djukanovic expects bilateral talks on resolving one of the key issues – citizenship – to begin very soon. He said that no-one could block this process, and that there were two different policies on the issue.
"We have anticipated differences, and we don't think that they're such that we can't reach a solution, and I think we'll succeed in the future, but I also think that time and the integration process will help to further put this issue into perspective," Djukanovic told B92.