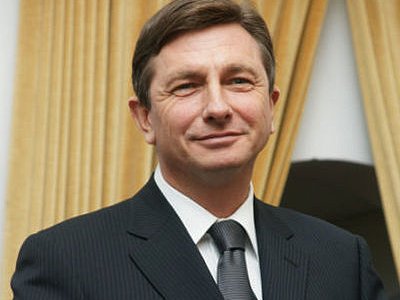 Slovenia will not change its view ad maintains that the outstanding border dispute has to be solved in order for Croatia`s European Union accession talks to be deblocked, said Slovene Prime Minister Borut Pahor on Thursday, commenting the situation as the meeting of Croatian Foreign Affairs Minister Gordan Jandrokovic, his Slovene counterpart and European Union expansion commissioner Olli Rehn, scheduled for Wednesday, was postponed.
The Slovene government will not change its policy if the circumstances which caused the veto are not changed, Pahor said, adding that Ljubljana has supported all efforts of finding a solution that is acceptable for both parties, even within the framework of Rehn`s proposal.
When asked to comment on the proposal of Croatian President Stjepan Mesic on forming a bilateral agreement which would enable Slovenia a liberal maritime regime with access to the open sea. Pahor said that Rehn`s proposal was the only one currently discussed.
– Slovenia will not be responding on other proposals – Pahor emphasised.
Croatia has t decide for itself at which speed it wants to solve the outstanding issue with Slovenia, to speed up its accession talks with the EU, Pahor told a press conference. He added that this was a matter of "sovereign Croatian decision" which Slovenia would not interfere with.
Croatian President Stjepan Mesic told the Austrian Ö1 Radio that Croatia has offered an agreement on accessing the open sea to Slovenia, which Ljubljana has been demanding from the start. Mesic explained that he meant the option of Slovene ships passing through Croatian territorial waters to the open sea unobstructed, which Slovenia has at the moment, in accordance with international law.
– This is not a Slovene initiative, but Rehn`s proposal, i.e. of the European Commission. However, Slovenia welcomes this proposal. We are trying to reach an agreement on mediation elements with constructive updates. We believe that mediation can contribute to the removal of Slovene reservedness regarding the chapters in which Croatia prejudices the border – Pahor added.
He expressed dissatisfaction with the work of Slovene diplomacy. The government has been notified of diplomatic activities regarding Rehn`s proposal and soon, the Parliamentary Board for Foreign Policy would be informed as well, the Slovene premier added.
Pahor explained that support of the European three for Rehn`s proposal was support to Slovene`s position regarding Rehn`s initiative.