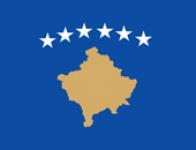 TBILISI,
Georgian President Mikheil Saakashvili will take part in an EU summit to officially launch its Eastern Partnership initiative, the Georgian Foreign Ministry said on Monday.
The Georgian delegation includes Georgy Baramidze, state minister for European and Euro-Atlantic integration, and Foreign Minister Grigol Vashadze.
The Eastern Partnership forum, which is being held in Prague on May 7, includes initiating discussion on visa agreements, free trade deals and strategic partnership agreements with a number of countries from Eastern Europe and the South Caucasus. 
The initiative does not involve future membership of the European Union.
All 27-EU member countries are due to take part along with Armenia, Azerbaijan, Georgia, Moldova and Ukraine, with Belarus participating at a "technical level."