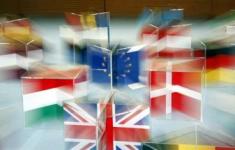 The EU has warned that speculation over when EU visa requirements will be lifted from Serbian citizens is "premature".
Pierre Mirel, director of the West Balkan Directorate at the EU General Directorate for Enlargement, said the European Commission must first prepare well-founded and researched reports on the progress of the countries in West Balkans, including Serbia.
A decision on if visa liberalisation will depend on how much each country meets the requirements set before them, Mirel told a news conference.
Bozidar Delic, Serbian Deputy Prime Minister for European Integration, told press after a meeting with Mirel, that Serbia is already in the process of meeting required conditions and is working with the Commission to meet the goals for visa liberalisation.
Mirel noted that Serbia had already achieved considerable progress, especially in areas of reforms which are necessary for general entry into the EU, but a lot of work is left to be done.
He welcomed the adoption of the National Strategy for European integration, which is a legislative package designed to reform the judiciary and to set up laws against discrimination. He stressed that enforcement of the newly adopted laws had also to be assured.