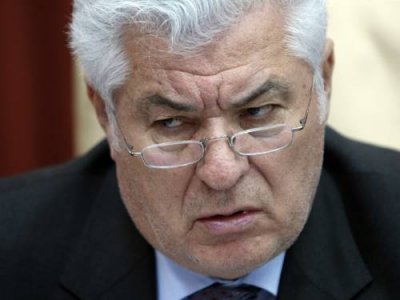 Moldova's Constitutional Court on Friday said outgoing President Vladimir Voronin had to dissolve parliament and call an early election to the assembly.
"The president in office not only has the right, but also the obligation, to dissolve parliament and name a date for an early election," court justice Elena Safaleru said in reading out the court's ruling.
Voronin had asked the court to rule on dissolving parliament under the constitution after the assembly twice failed to elect his hand-picked choice as his successor. The outgoing president had hoped that would enable him to keep running Moldova from his new job as speaker of parliament.