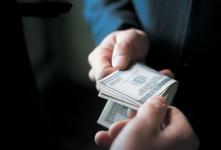 The Croatian Foreign Ministry has summoned home the country's ambassador to the United Nations on suspicion that he used his diplomatic benefits for personal gain.
Croatian Ambassador to the UN Neven Jurica, who took office in early 2008, is suspected of having embezzled several hundred thousand dollars worth of taxpayers' money, Croatian media reported. 
On June 4, Croatian government has dismissed Jurica from his post, but told reporters that the UN ambassador was leaving because of an illness.
The probe was initiated in November by Croatian President Stjepan Mesic after media speculation regarding the profligate activities of diplomatic representatives.
The Croatian weekly Nacional reported that Jurica was ordered to return to the country in early June when a probe showed that his petty cash receipts covered gambling losses in Las Vegas.
According to Nacional and the daily Jutarniji list, when Jurica served as Croatian ambassador to the US from 2004 and then Croatian ambassador to the UN, around 1.2 million dollars is thought to have been embezzled. The money was intended for Croatia's promotion and lobbying in the US.
After the media reported the scandal, Jurica returned all the money, the reports said.
The Croatian Foreign Ministry's financial inspection office found irregularities in his accounts, and the case is under now investigation by the country's State Attorney's office.
The Foreign Ministry confirmed it had discovered financial irregularities at the Permanent Mission of Croatia to the United Nations in New York. In a statement released on Saturday, the ministry announced that it had tightened control over the mission's spending.
"As we have pointed out on several occasions, the Croatian Foreign Affairs And European Integration Ministry has introduced increased surveillance over spending budget funds and has established an Independent Department for Internal control, financial management and control," Ministry spokesman Mario Dragun told reporters.
Nacional reported that Jurica had been known for embezzlement even before, when he served as the ambassador in Australia and Norway.
The report, which has not been independently confirmed, alleges that Jurica incurred 250,000 euro in debts as the Ambassador to Australia from 1992 until 1995 and spent 200,000 euros on lunches, dinners and presents in 2008 serving in the Norway.