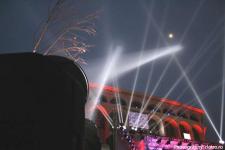 he European Union has unblocked aid to Romanian farmers that had been frozen over a year ago due to disbursement irregularities and financial mismanagement, Romania's Agriculture Ministry said on Monday. 
"The European Commission decided to resume the payment of the funds to Romania, and we should receive 170 million euros soon," the ministry said, as reported by EUbusiness.com.
The EU Commission said it was satisfied with Romania's moves to improve the aid disbursement system.
The far subsidies were frozen last August.
Romania joined the EU in January 2007 and remains under strict EU supervision in regards to agricultural subsidies, corruption concerns and food safety regulations.