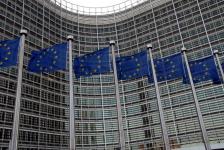 The Young European Federalist Movement, JEF, has criticized the EU visa liberalisation policy towards the Western Balkans, arguing that it could potentially create new divisions and anti-EU sentiments by leaving out Muslim minorities.
The European Commission will ask the EU Council this week to offer visa-free travel to citizens of Montenegro, Serbia and Macedonia.
Enlargement Commissioner Olli Rehn is due to officially present the proposal in Strasbourg on Tuesday, and if all conditions are met, visa-free travel will be possible as of January 1.
Bosnia, Macedonia, Montenegro, Serbia and Albania started the process to obtain visa-free travel to Europe early in 2008.
However, Albania and Bosnia have been ranked at the end of the list and therefore will not be included in the first round of visa liberalization. According to EC sources, they will have to wait until the end of 2010 at the earliest. Likewise, Kosovo will not be included in the first wave of the visa liberalisation process.
"It is important that the Commission considers the implications if Bosnia and Herzegovina is left out of this process, consequently leaving Bosniaks [Bosnian Muslims] as the only inhabitants of BiH without the ability to travel without visa limitations," Peter Matjasic, JEF's General Secretary, said in a statement.
Activists note that the EU Commission's new visa regime will contribute to further ethnic separation on a formal level as Muslim Bosniaks, in contrast to Bosnian Serbs and Croats do not have the possibility of dual citizenship with a second country that may soon enjoy visa liberalisation. Bosnian Croats frequently hold dual Bosnian and Croatian citizenship, while some Bosnian Serbs hold Bosnian and Serbian passports.
"This means that the new EU visa policy will only, and formally, exclude and discriminate one part of Bosnia's population," said JEF. "Additionally, this will happen on ethnic grounds, thus playing into the hands of nationalists," it added.
Residents of Kosovo will also remain excluded from the lift of visa restrictions because of diverging positions on Kosovo's legal status. The decision to delay visa liberalisation procedures has also created resentment in Albania, which has the highest visa rejection rate in Europe.