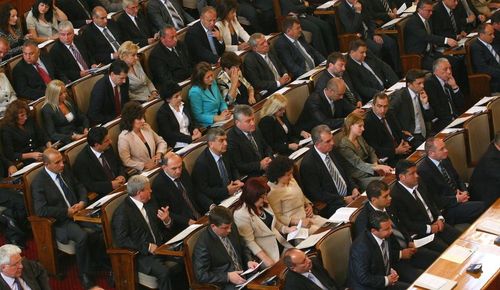 Bulgaria's new Parliament is only at the stage of laying down the rules that will govern the legislature's work for the rest of its term, but the major parties have already had their first major clash.
The issue that irked the Bulgarian Socialist Party (BSP) and the predominantly ethnic Turk Movement for Rights and Freedoms (MRF) was the proposal to ban MPs from forming new parliamentary groups, as well as for existing groups to split or merge.
In previous legislatures, MPs would leave the group of the party on whose ticket they were elected, becoming independent MPs or joining other parliamentary groups. On several occasions, divisions over party policies had caused major splits and the creation of new parliamentary groups. A group needs to have at least 10 MPs, or it must disband.
The amendments proposed by the temporary committee on parliamentary proceedings will ban independent MPs from forming groups, but cannot ban them from leaving one group and joining another, because the country's Constitutions says that once elected, MPs represent the entire nation and not just the party on whose ticket they were elected.
BSP and MRF, the two parties from the ruling coalition in the previous legislature to make it into the new Parliament, argued that the new rules were meant to settle internal disputes within parties using administrative means.
The amendment is expected to pass despite their opposition because it is backed by prime minister-designate Boiko Borissov's GERB and the Blue Coalition, which have a combined 130 MPs in the 240-seat Parliament.