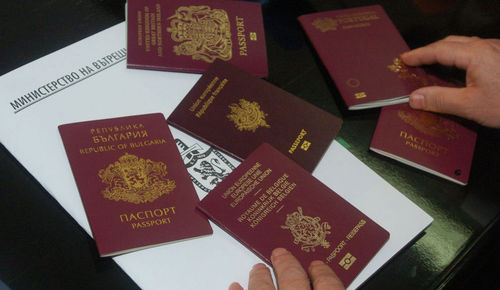 The European Commission recommendation that Macedonian citizens be allowed to enter Schengen countries visa-free from January 1 2010 has caused a drop in demand for Bulgarian passports, Skopje-based Dnevnik said on July 17 2009.
Macedonia is being given the concession along with two other Western Balkans states, Serbia and Montenegro.
Dnevnik, as reported by Bulgarian news agency Focus, said that in recent days advertisements offering to help Macedonians get Bulgarian passports had dropped off and the number of people seeking assistance was "even lower".
There was still some interest in Bulgarian passports, mainly in cases of people wanting to buy motor vehicles.
Bulgaria has been a member of the EU since January 1 2007 but its citizens were given Schengen visa exemption in 2001.
The daily reported that analysts said that the change was proof that Macedonians wanted Bulgarian citizenship for economic reasons.
"It is not clear yet how many Macedonian citizens have acquired Bulgarian citizenship. Bulgarian ambassador in Skopje Miho Mihov said in 2007 that nearly 10 000 Macedonian citizens had acquired Bulgarian citizenship. He said that more than 60 000 people were waiting for Bulgarian passports," the paper said.
A Skopje resident who had been advertising his services as a mediator in securing Bulgarian passports said that no one was phoning him anymore.
"Inquiries have ceased. People consider it unnecessary as next year they will be able to travel with their Macedonian passports. Besides, the procedure for obtaining a Bulgarian passport is lengthy and any applicant will have to wait for at least two years.
"Bulgarian identity cards are still in demand as they can be used for the purchase of cheap motor-cars and be driven later in Macedonia," the intermediary said.
Dnevnik said that the procedure for acquiring Bulgarian citizenship required filing of a declaration that the applicant had Bulgarian ancestors.
The newspaper said that after Bulgarians were allowed to travel visa-free, "Macedonians spotted their chance of obtaining employment abroad at a time of persistent economic crisis and high unemployment rate in their own country".