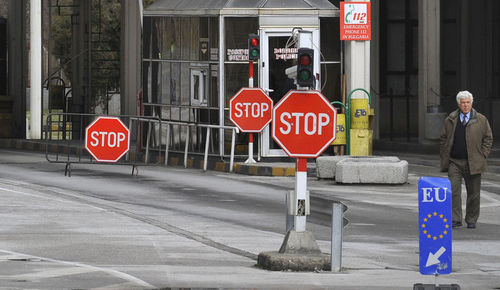 BULGARIA
Customs and tax officials will be checking all goods entering or leaving Bulgaria to and from its two European Union neighbours Greece and Romania, Bulgarian-language Trud daily said on August 24 2009.
Checks will cover all nine of Bulgaria's border checkpoints with the EU. Since January 2007, when Bulgaria joined the EU, the movement of goods between Bulgaria and other Member States has not been subject to customs control, which has led to tax evasion and concealment of turnover, Trud quoted a National Customs Agency's media statement.
The teams will be reporting on a weekly basis directly to National Revenue Agency's executive director Krassimir Stefanov and to the National Customs Agency's director, Vanyo Tanov. The move is expected to accrue at least 500 million leva in extra revenue to the public purse, Trud said.
The import and export of fuels and grain will be of special interest to investigators. The checks will also focus on whether companies report and file the required amount of VAT on the goods.