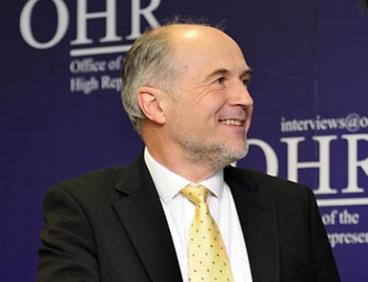 BiH
International High Representative to Bosnia Valentin Inzko has asked Slovenia to mediate in the EU for liberalization of the visa regime for Sarajevo.
"Slovenia is the only country in the EU that has experience in Bosnia-Herzegovina, they lived together in the same country," said Inzko, adding that, in that respect, Slovenian FM Samuel Žbogar had not needed "much asking, as Mr. Žbogar wants this himself."
"He pledged to see to it with his friends, primarily the ministers in the EU Foreign Affairs Council, that Bosnia-Herzegovina should have its visa regime liberalized as soon as possible," the high representative stated.
Inzko briefed the Slovenian minister on the situation in the country, outlining to him the problems it was currently facing.
Asked what problems these were from his point of view, he cited, first and foremost, "a lack of good will and dialogue for compromise and tolerance."
"However, everyone's aware that there'll be elections next year, and I've got a feeling that some people have already started preparing for them and that their statements are focused on that," said the high representative.
Inzko recently authorized the return to political life of four Bosnian politicians, one of whom had previously been vetoed from participation in political life by the Office of the High Representative.
"These are four politicians, including one ethnic Croat, so not just Serbs, who asked to be allowed to return to politics. They include Dragan Kalinić," he explained.
Inzko is currently attending a two-day Strategic Forum in Bled, devoted this year to the ongoing world economic and financial crisis.