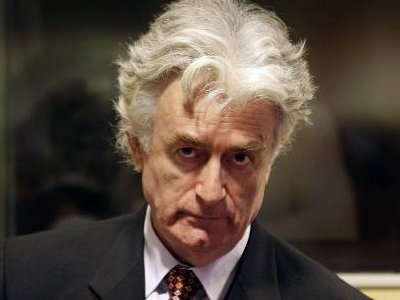 HOLLAND
The prosecution hasn't shown any serious intention to reduce the scope of this mega trial – Karadzic states in his letter to ICTY
Former Bosnian Serb leader Radovan Karadzic said on Friday that, due to large number of documents and testimonies he needs to read, he requires additional 14.171 hours to prepare for his Hague Tribunal defense.
Karadzic's request for additional time arrives after, due to pressure from the judge, prosecutors already reduced the scope of cases against him.
Two weeks ago the same judge said that Karadzic's trial was ready to begin.
– The prosecution has not shown a serious intention to significantly reduce the scope of this mega-trial – Karadzic wrote in request published by the Hague tribunal.
Karadzic said that he and his advisors are required to review 591.315 pages of selected documents, to asses 5.420 hours of prosecution's witness testimonials and that all of this requires a total of 22.145 hours of preparation. Karadzic concludes that his team needs 10 months of work to prepare for the trial.