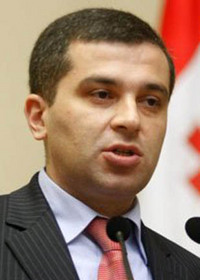 GEORGIA
The chairmen of the Georgian parliamentary committees on Foreign Relations and Integration with Europe will visit Turkey in November to promote inter-parliamentary relations. This agreement was reached during a meeting between the Georgian Speaker of Parliament, David Bakradze, and the Turkish Foreign Minister, Ahmet Davudoglu.
Davudoglu also noted the importance of full economic integration between Georgia and Turkey, which will contribute to a simplified visa regime and free communication between the two countries.
Ahmet Davudoglu stressed the need for the further deepening of relations between the two countries and noted that all political forces of Turkish Parliament are for developing relations with Georgia.
Bakradze said that after the meeting, they discussed issues of bilateral and regional cooperation and emphasized the importance of good neighborly relations and a strategic partnership.