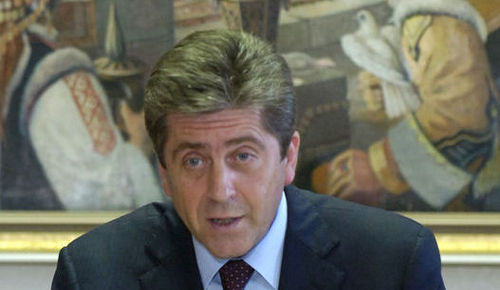 BULGARIA
Bulgarian President Georgi Purvanov expressed concern about what he called the lack of competence that the new Cabinet and Prime Minister Boiko Borissov have shown about the country's energy policy and asked Borissov to take a firm stand when dealing with Russia and energy giant Gazprom.
In an article on the Presidency website on September 8 2009, Purvanov raised a number of issues regarding Bulgaria's position on large-scale energy projects, such as the construction of Belene nuclear power plant, the South Stream natural gas pipeline, the Nabucco natural gas pipeline and the Bourgas-Alexandroupolis oil pipeline.
All of these projects, except for Nabucco, are driven by Russia. Purvanov's article appeared a week after Borissov met Russian prime minister Vladimir Putin in Poland, where Borissov and Putin agreed that Bulgaria would give its official position on all energy projects by November 2009, as Borissov's administration needed time to get to know all details of the deals signed by the previous government.
According to Purvanov, Borissov was "obviously unprepared for the meeting with Putin" and that Bulgaria needed to show leadership in the energy field or risk being bypassed by large-scale energy projects.
Purvanov said that although the new Cabinet has given its support to the projects, "the feeling remains that it has failed to identify the main problems and work on them has not started". Purvanov said that the Russian side was using the new development to bring back issues that had already been discussed and solved by the previous Bulgarian government back on the agenda.
Purvanov said that within 10 days he would hold a public discussion on a set of ideas put forth by a group of researchers on how Bulgaria could cope with the ongoing economic crisis.
"The election campaign is over and now it is time for showing qualities of statesmanship and skill. The angry pathos from the election campaign can no longer help," Purvanov said.
"There is a deficit of competence in the energy policy of this Government. The leader is not obliged to know everything but he must know enough to take a well-informed and motivated decision. There is always another route – the one of the lack of expertise and covering the lack of will with fake scandals. But the question here is until when and at what price?" Purvanov said.