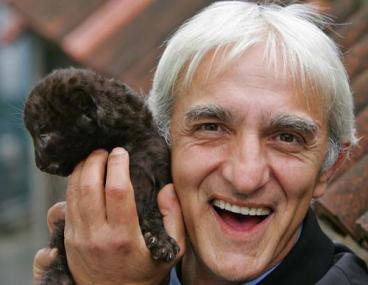 CROATIA
Dragan Vasiljković says that he does not hate Croats, and that Croatia is not a fascist state, though there are fascist elements in its government.
"20 years ago I adopted two Croat girls. Today they are happily married, but they still call me 'dad'. In Belgrade I would take them to a Catholic church. I have a Croat godson whom I love more than any Serb, because my faith tells me: God, then godson," said Vasiljković, otherwise known as Captain Dragan, Croatian media report.
The former Serb paramilitary commander in Krajina was released from prison by the Australian Federal Court last week, having spent three years in extradition custody, after the court upheld his appeal against extradition to Croatia.
"I'm confident that the last application for my extradition will be turned down too, in which case there will be no appeals or any kind of arguments. The average Serb wouldn't get a fair trial in Croatia, least of all Captain Dragan, who they deem a criminal. The same would have happened with the Croatian Army in Krajina had it all ended differently," he said.
Vasiljković added that "the one to blame for everything is Vesna Škare-Ožbolt and her dirty political game, where she's abusing the Croatian judiciary to satisfy her own hatred."