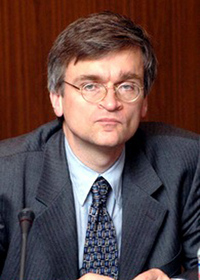 Georgian Foreign Minister Grigol Vashadze and EU special representative on South Caucasus Peter Semneby discussed the Tbilisi-Brussels relations.
Head of the European Commission Delegation to Georgia Per Eklund, Special Envoy of the Swedish EU Presidency to Georgia Fredrik Löjdquist and Political Advisor of EU Special Representative for the South Caucasus Kaupo Kand attended the meeting, the ministry reported.
During the meeting the sides discussed a number of topical issues, such as current situation and future prospects of Georgia-EU cooperation, the policy of non-recognition of Georgia's occupied territories, prospects of normalization of the Turkey-Armenia relations, current situation in the North Caucasus and problems connected with the changing of climate.