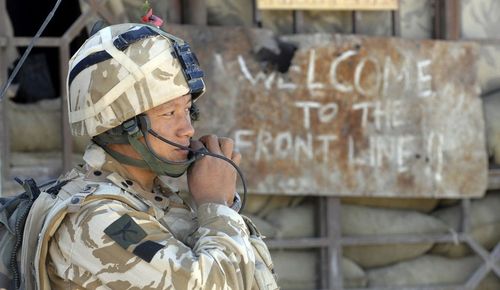 There is no possibility for radical Islam to flourish in the country, according to Bulgarian Defence Minister Nikolai Mladenov, as quoted by the Bulgarian National Television on September 30 2009.
Mladenov is in Gotheburg Sweden, at the EU defence ministers conference, where one of the paramount topics earmarked for discussion is the capability of the bloc's rapid reaction force and ongoing combat and peacekeeping operations in Afghanistan and Bosnia respectively as well as improved naval surveillance.
According to Mladenov: "If the Afghanistan mission is to succeed we need to redouble our efforts – efforts emanating from the international community – this doesn't depend merely on doubling the number of troops on the ground, but the training of the Afghan national army (ANA), as well as improving living standards and conditions in general in the beleaguered country, which can only be achieved through adequate investments," he said, quoted by Dnevnik daily on September 30 2009
"Our role in Afghanistan, as a member of Nato and the EU is crucial," said Mladenov.
"By doing what we are doing, we are helping to thwart the expansion and infiltration of radical Islam in Europe and Bulgaria as well. We will not decrease the number of Bulgarian troops in Afghanistan, nor would we decrease the budget for them," he said.
"As far as Bosnia is concerned, the international mission there is likely to metamorphose into an advisory role," he said.
Mladenov expects that the Bulgarian Defence Ministry will shed itself from the (financial) 'crisis' in 2010 and by the beginning of 2011 it will be capable of commencing restructuring measures.
Bulgarian Defence Minister Nikolai Mladenov is in Gotheborg, where earlier on September 28 European defence ministers expressed reluctance to send reinforcements to the Nato-led mission in Afghanistan. This was a response to a US request for European partners to commit more front-line combat troops to the combat zone.
Most EU countries have said they would rather allocate resources towards training the Afghan military and police, rather than commit troops. More than 40 countries have sent troops to Afghanistan under the Nato banner with Britain, Germany, France, Italy and Poland providing the most. Bulgaria has also deployed a battalion to the country.