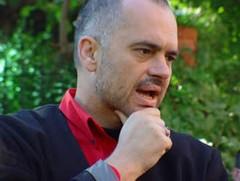 Albanian Socialists Opposition decided to go on protest, unsatisfied with the government's refusal to investigate alleged manipulations in the number of vote counting at the elections held on 28 June.
Socialists Leader Edi Rama urged the people to massive protesting on 10 October.
He recommended to the Prime Minister Sali Berisha to either face the people or reopen leaflet boxes at some problematic polling stations.
Rama said that Democrats manipulated the protests with incorrect vote counting and added that the Socialists parliament boycott will last until the problem is being solved.
The government urged the opposition that without Socialists participation they wouldn't be able to adopt key laws on state reforms.